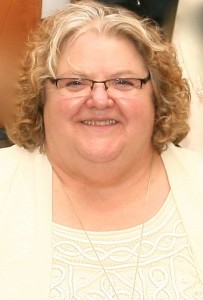 Sharon Matthias – Pragmatic Provocateur
"How you imagine life determines how you live it"  (David Suzuki)
Sharon's passion is helping people create meaningful lives and achieve their highest potential. In her consulting practice she helps government, public and non-profit organizations to 'transcend normal by design'. She's known for her big system and out-of-the-box thinking (one client says it's "out of the building thinking!"), helping people think differently about challenging situations in order to design practical, innovative approaches to resolving them.
Sharon has spent most of her life trying to figure out how the world works. As she learns from her experiences (a colleague says "Sharon never lets a life-experience go by without trying to wrestle it to the ground for its deeper meaning"), she's finding that the mental tools she uses to help organizations move forward in a dynamic environment are also ones that are valuable to her in her personal journey.
That life journey has taken many interesting turns and Sharon's professional experience is eclectic.  Born in rural Saskatchewan at the end of WWII when the ideas of what women could do or become were limited, she has constantly pushed boundaries. From forensic toxicology, residential real estate, health and safety, health and social systems' policy and operations in Provincial and First Nations' governments, to designing macro public policy, Sharon has worn many hats over the years. Her consulting practice builds on this wide-ranging experience as well as her academic background in Pharmacy and Business, and her commitment to lifelong action learning and development of methods for engaging with complex adaptive systems.
Because she always wants to know 'why' and to understand how things work, Sharon has continuously mined her experience to understand more clearly how complex systems work and can be a catalyst for transformation. Her reputation as 'Pragmatic Provocateur' comes from her ability to see issues from multiple perspectives, and inevitably bring a fresh and unique viewpoint. Exploring how her own life has played out has given Sharon insight into how we can aim to achieve our highest potential – to fully step into the ways we influence ourselves and those around us – to fully occupy our Positions of Influence.
Sharon has co-authored a book "Pebbles in the Pond – Wave 3", with her chapter "Transforming my aging script" and another is in process (working title "We really do need to do aging better").  Her book "Yes We Can: The art and science of transforming public systems" (fall 2014) shares key career learnings and a blueprint for innovating our major public systems.
"We design our future with every decision we make – our choice is whether we do it intentionally." (Sharon Matthias)